By right-clicking on your working canvas, a Context Menu will show up and provide a list of actions you can make to the page or components.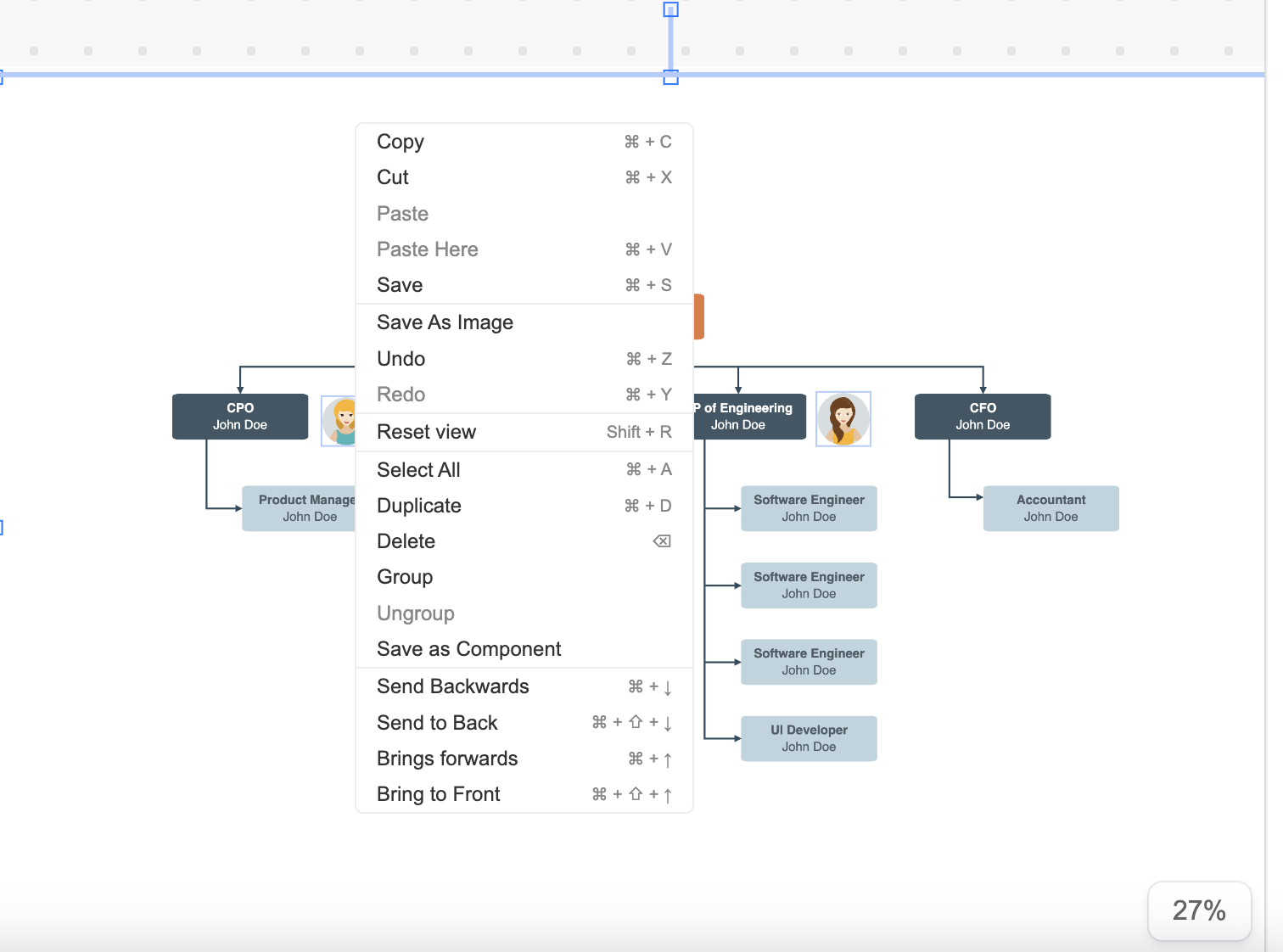 This list includes:
Copy

Cut

Paste

Paste here

Save

Save as image

Undo

Redo

Reset view

Select all

Duplicate

Delete

Group

Ungroup

Save as component

Send backwards

Send to back

Bring forwards

Bring to front
More about the Save as Component option
This feature allows you to save your previous desired design as a component so you can reuse it later or in another design without having to create it from scratch.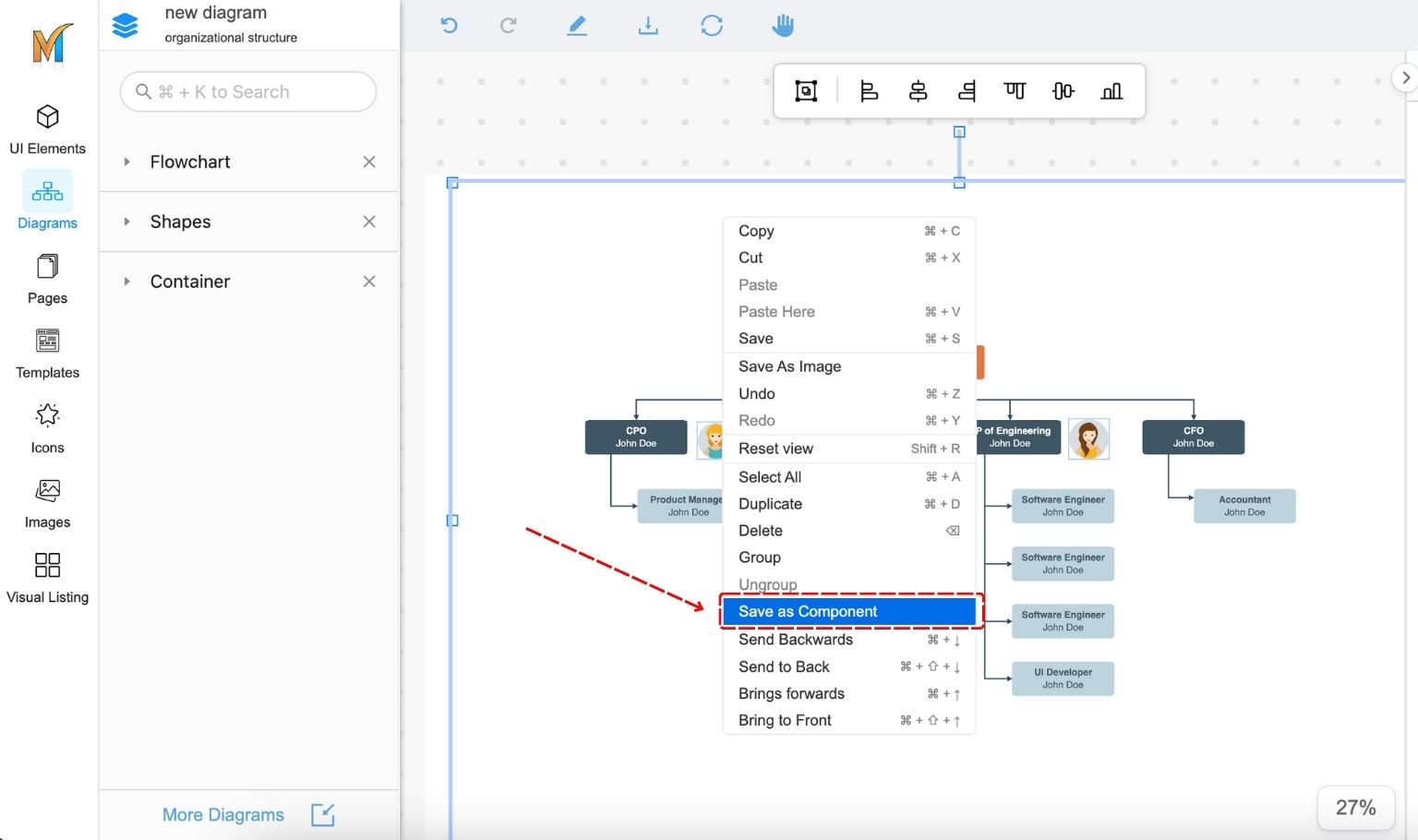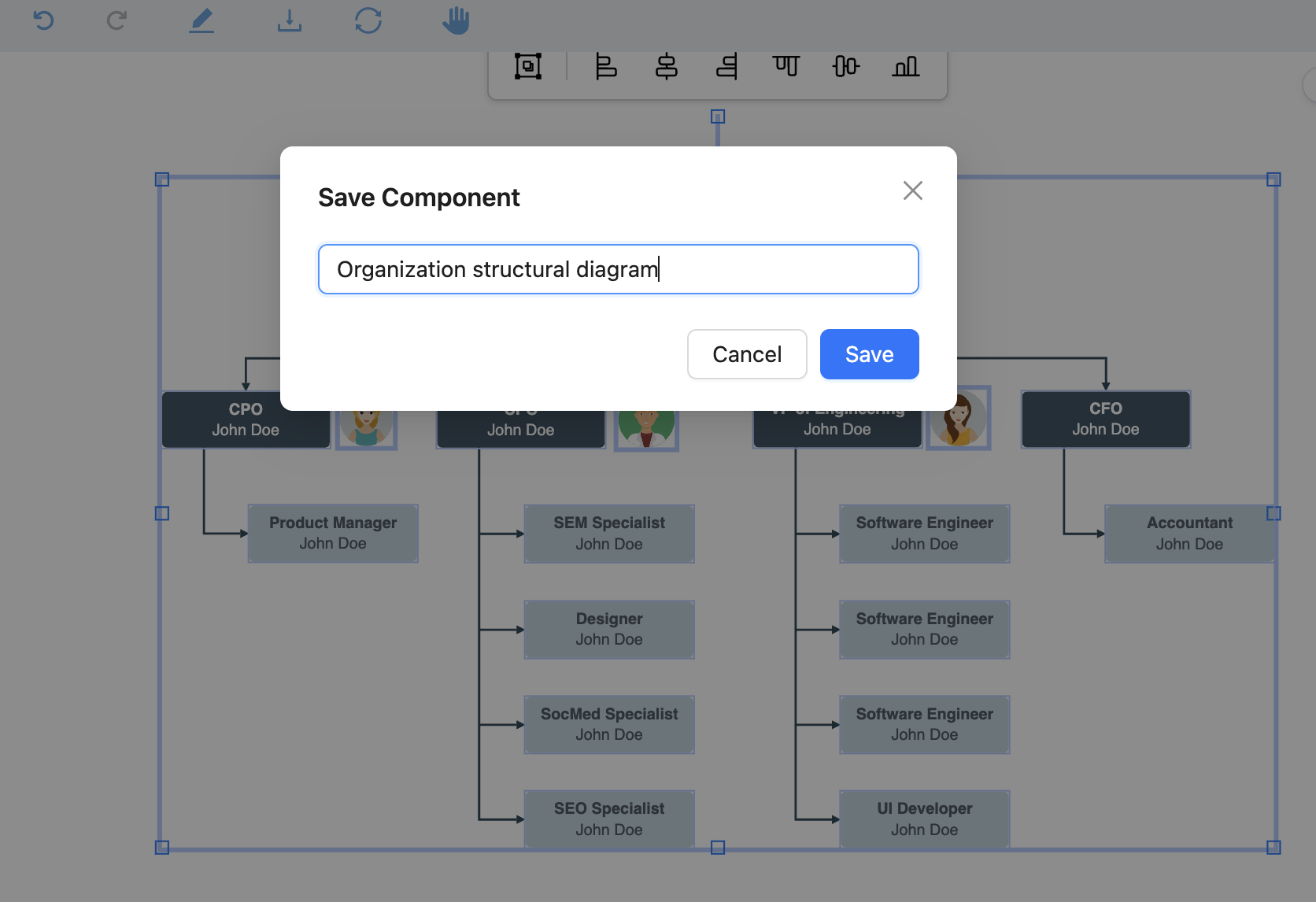 Then, you can locate the Custom tab in the UI Element menu to find your newly saved component.