Mocky projects is the first-level management to start working with the tool. A project contains folders and pages.
You can install Mocky on the Atlassian Marketplace.

To access Mocky project list, you need to go to Apps → Mocky.

The projects list show
My projects: projects created by the current user

Public projects: projects that are open to everyone

Private projects: projects are visible to the creators and Confluence admins only

Shared with me: private projects are shared with you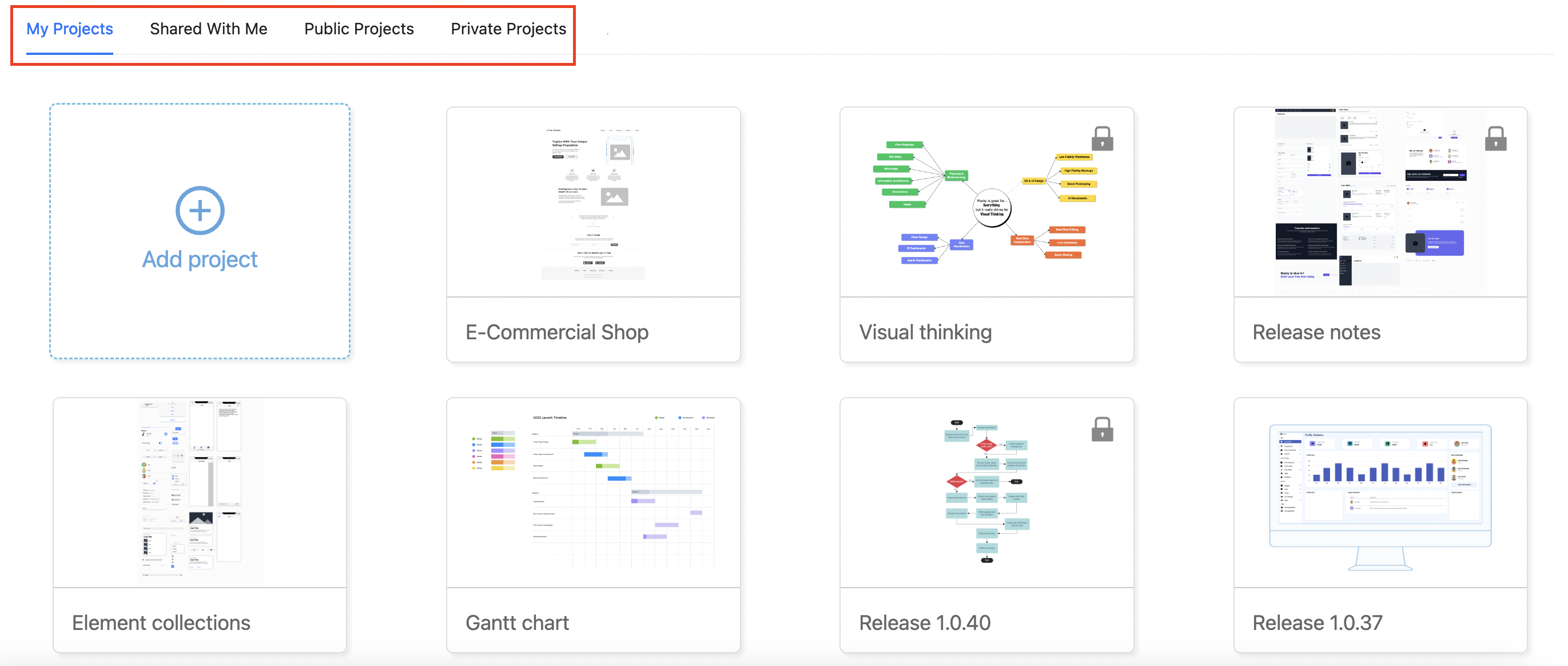 Create Projects
In order to create a new project, you need to:
Click the Add project button.

Enter the project name and choose the project type, then click Save.
After that, you will be redirected to the project page and start working on that project.
Search:
You can search for your project or other projects
Sort projects
You can also sort projects for easier management and access. You can:
Sort by project name: Sort projects in descending/ascending alphabet.

Sort by last time updated: Sort projects according to the newest or oldest updated.
Notifications
Click on the bell icon to show all notifications

Edit and delete projects
Only the owner of the project or Confluence admins can edit or delete a project.
Click on the More button to edit/delete a project.