Time Tracking – a powerful tool designed to help users efficiently log and manage their work hours. This feature allows users to easily and precisely keep track of their time spent on monday.com items. "Time Tracking" is the perfect solution for monitoring and optimizing your time management.
Access Time Tracking Workspace
You can find and add "Time tracking" as a workspace item.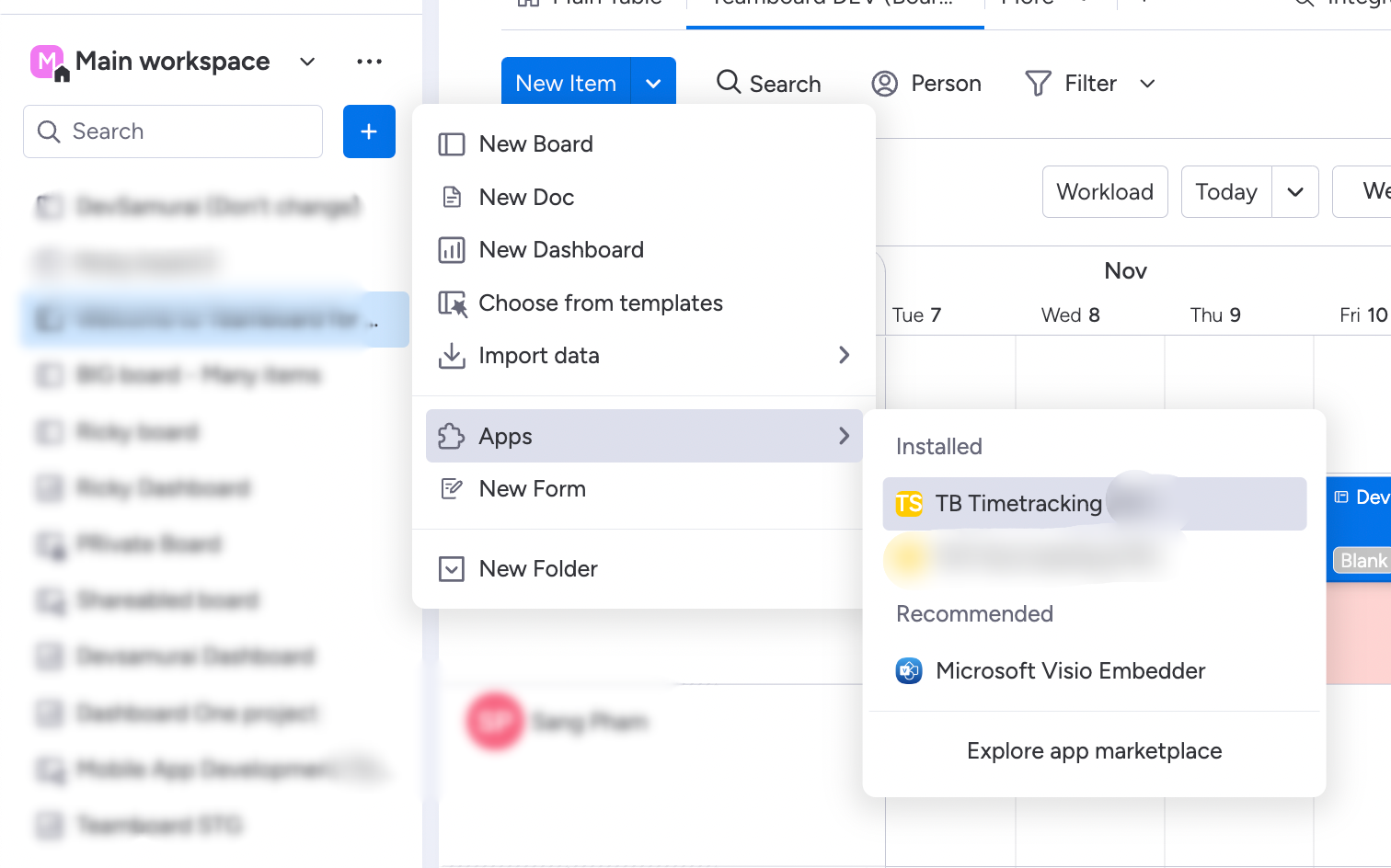 Then, you will see the main screen of time tracking like this: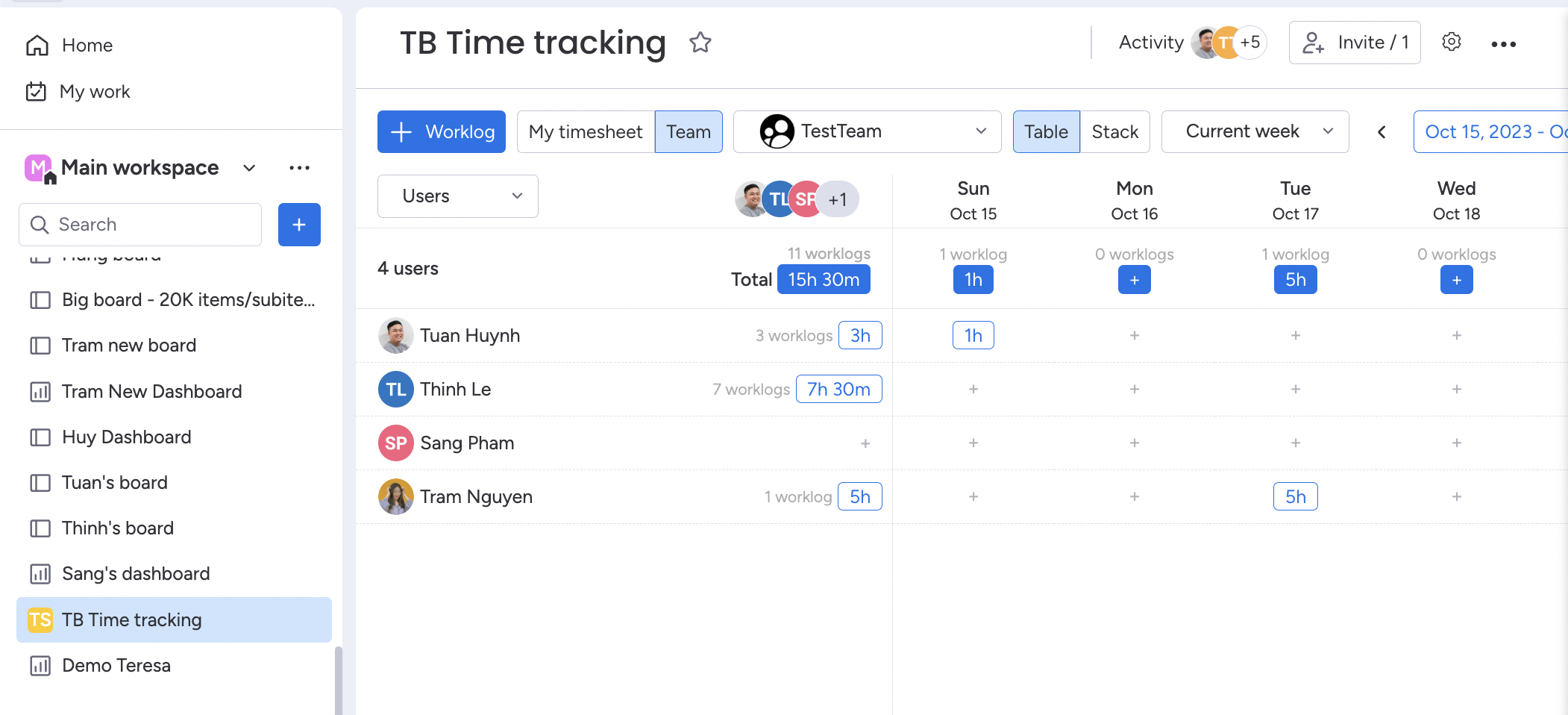 Add a work log
You have several options to log your work.
Click on Log work from the context menu of the planned item on the schedule board.
In the Time Tracking screen, Click on + Worklog at the top-left or Click ➕ icon on the table.



A dialog will appear where you can fill in the information for the work log.
Manage Work Logs
View the Work Logs List

Easily view work log details by clicking on the total hour number.
Update and Delete Entries:
Within the work logs list, each work log item provides options to either update or delete.
Add more will be helpful for you in case you want to log a new one.
As a normal user, you're limited to logging and managing only your own work logs. Meanwhile, as an administrator, you have the ability to switch to the 'Team' view to inspect the work logs of specific teams. In particular, an admin can log work for other members as well.
View modes
TimeTracking offers two different viewing modes. The default view mode is "Table," and users have the option to switch to "Stack" mode. In the "Stack" mode, each work log is displayed as a card under its respective day column.

You can easily adjust the time range by selecting a predefined range or opting for a custom range of your choice.
Export
Currently, Time tracking supports exporting all your work logs in the selected time range to xlsx file (Excel format). Simply click on the "Export" button to do so.