Default Item Type Setting
By default, Teamboard supports planning only for main items. However, you can change this setting at any time to include sub-items.
Changing Item Type Setting
To enable sub-item planning, follow these steps:
Open Settings.

In the Item Level Setting section, switch to the "Sub" option.

Set mapping fields for Timeline, Assignees, Schedule Hour, Status, and Color.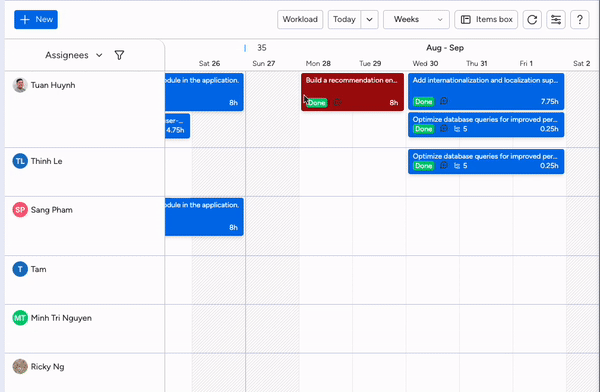 In case you want to use both main items and subitems, just choose "Both" option, then do the mapping fields for them.