Enabling Workload Mode can help you manage your team's workload effectively:
Activate Workload Mode
Click the "Workload" button on the top bar to enable this mode.
Tip: You can click the archor icon next to avatar each row to expand the row to see the detail plan in workload mode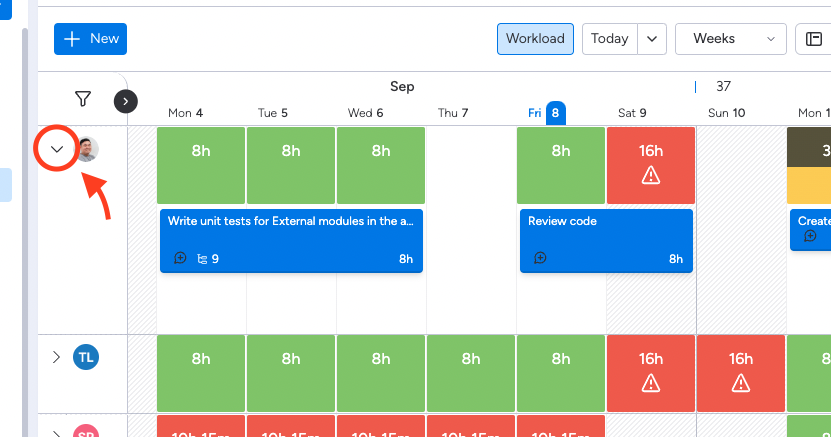 Currently, the default capacity working hours per day is 8. The working day from Monday to Friday, so Saturday and Sunday are weekend days.
The app is in the process of becoming more flexible with settings that allow you to configure business hours per day and per week. It will be available soon.