Demo Video
1. New features
1.1 Working Capacity
Jira admin can update the working capacity. Other members can only view the working capacity.
Go to Working Capacity , click Edit icon to edit the existing working capacity schemes.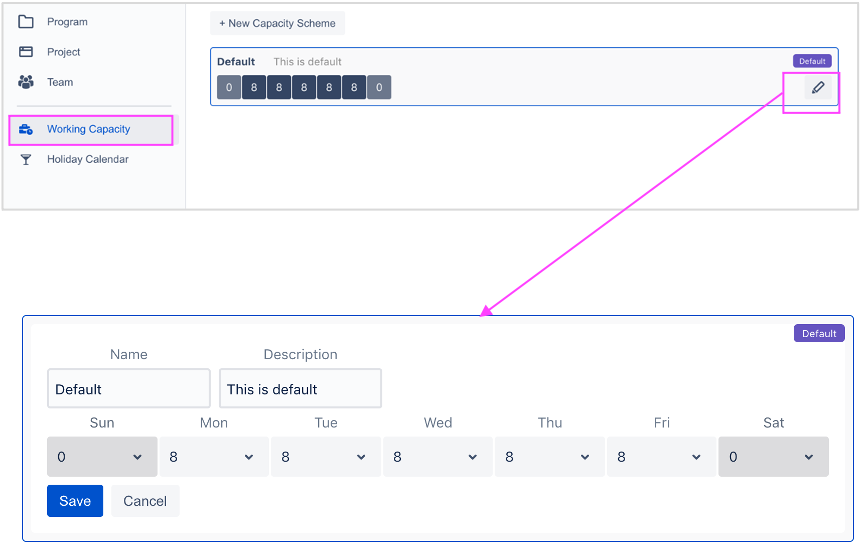 Click + New Capacity Scheme button to create new capacity scheme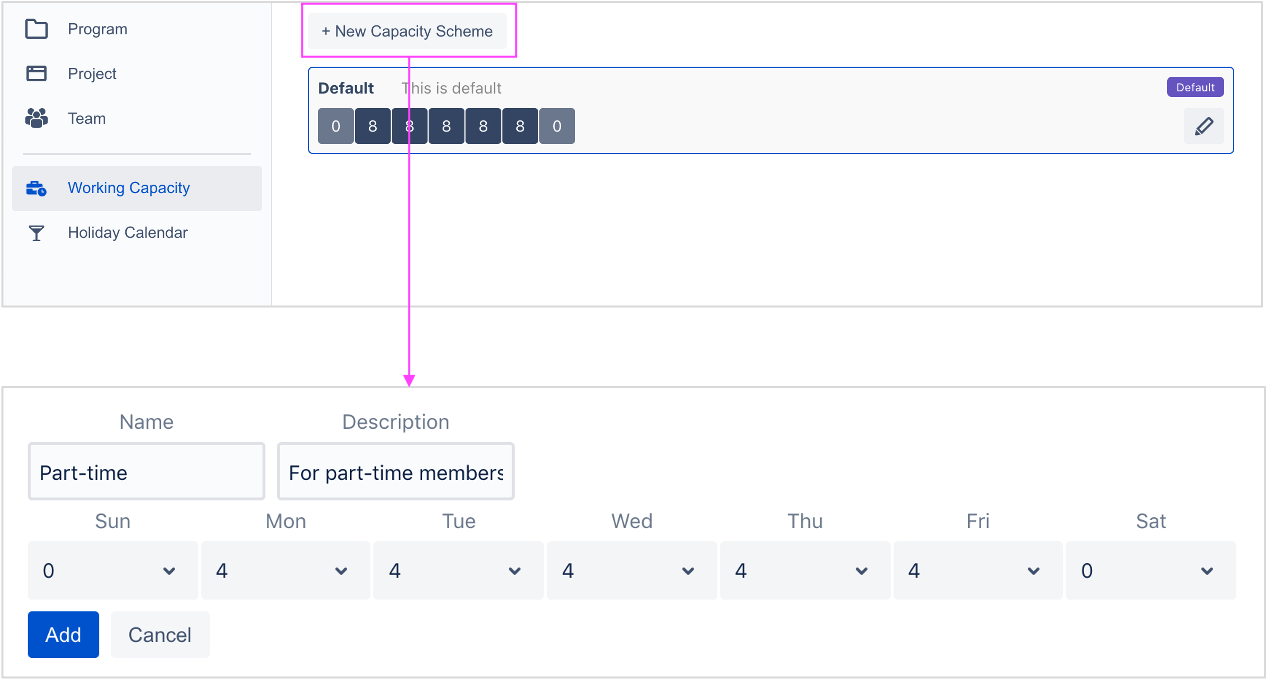 Assign working capacity scheme to resources

Default working capacity scheme will be applied to all resources who are not assigned to any working capacity schemes.
1.2 Holiday Calendar
Jira admin can update the holiday calendar. Other members can only view the holiday calendar.
Go to Holiday Calendar , you will see the default Holiday Calendar. Expand it then you can add holidays or import from country's public calendar.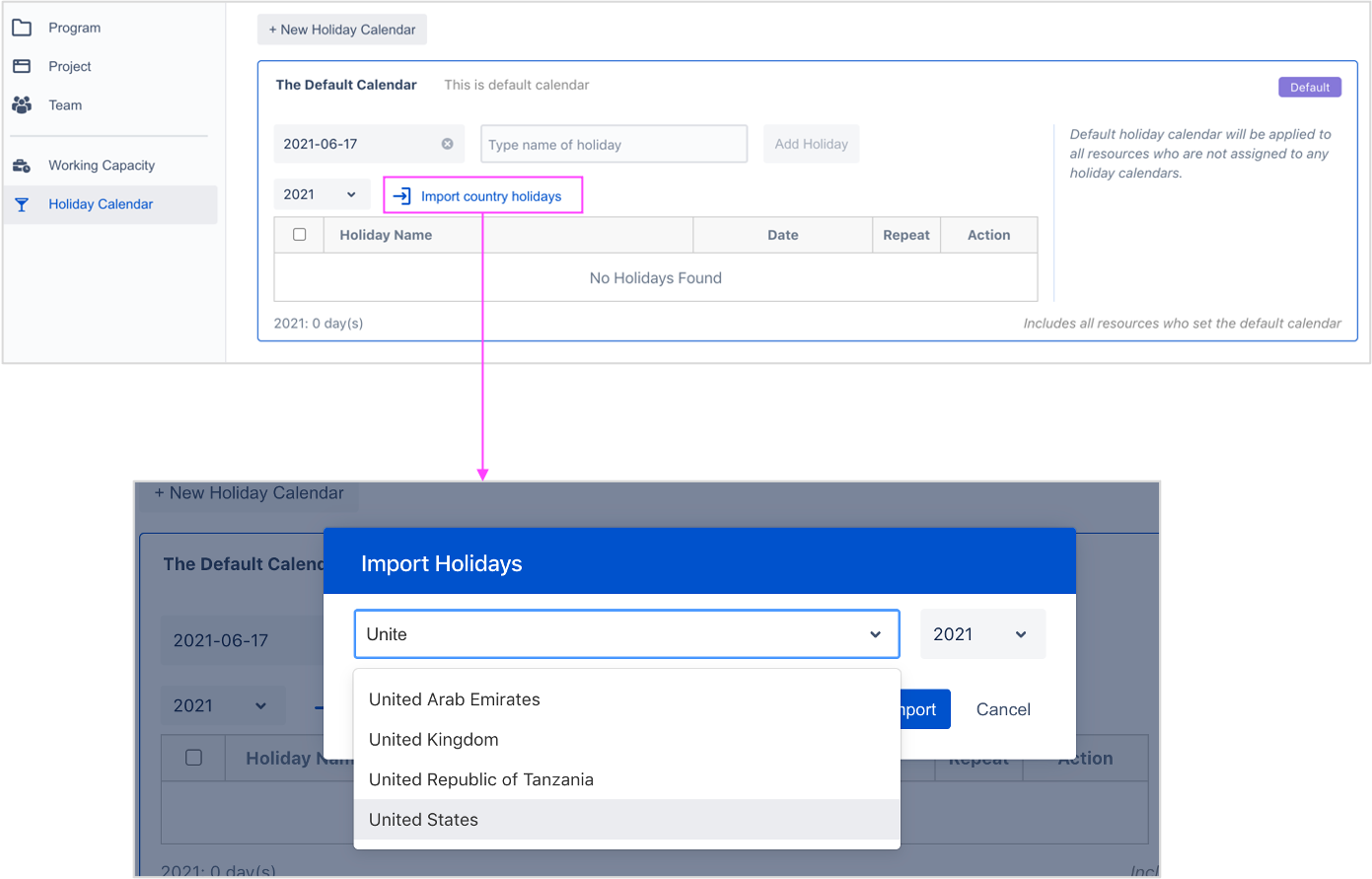 If you have members working on different holiday calendar, you can create new one for them.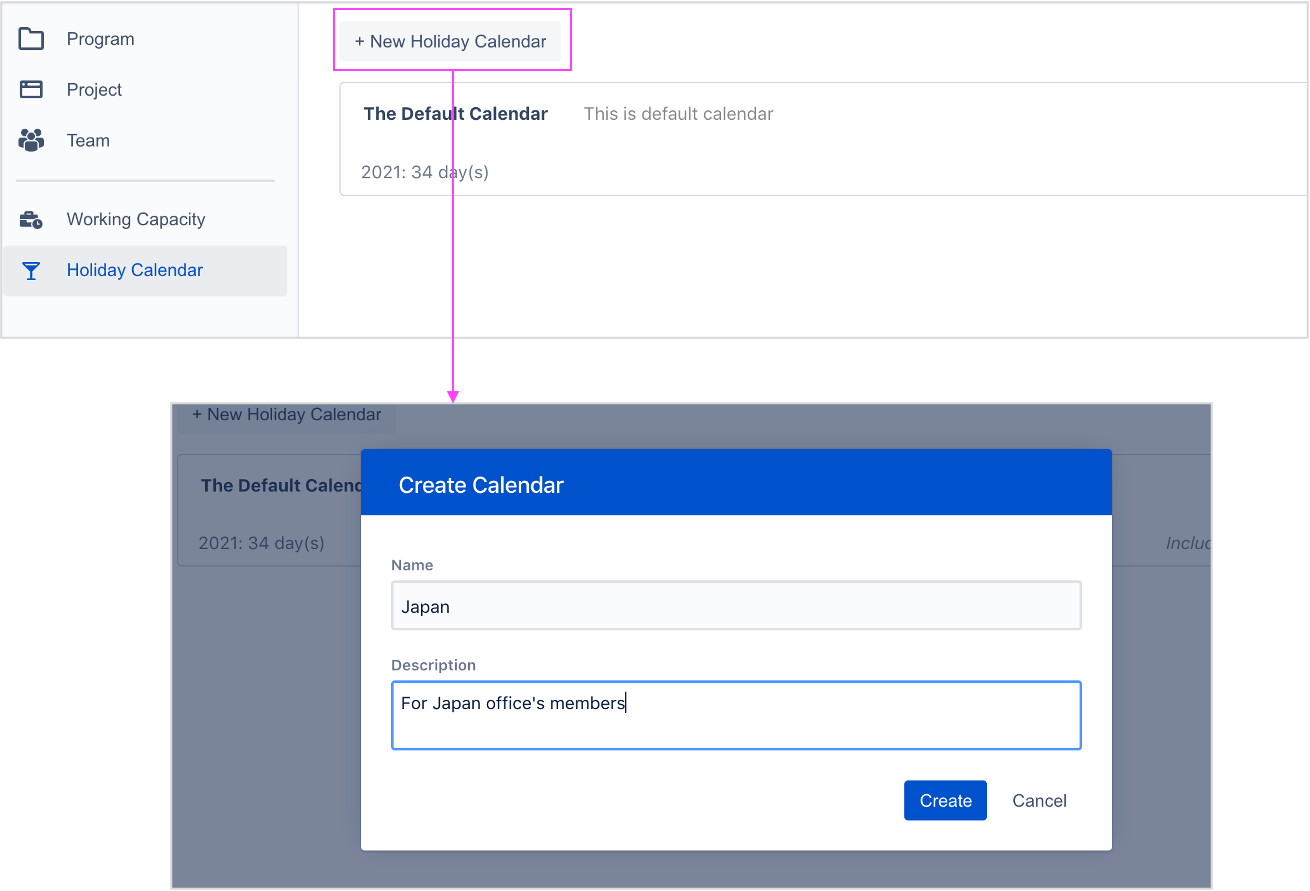 1.3 Holidays and working capacity on Schedule board
Holidays and working capacity of your resources are shown on schedule board.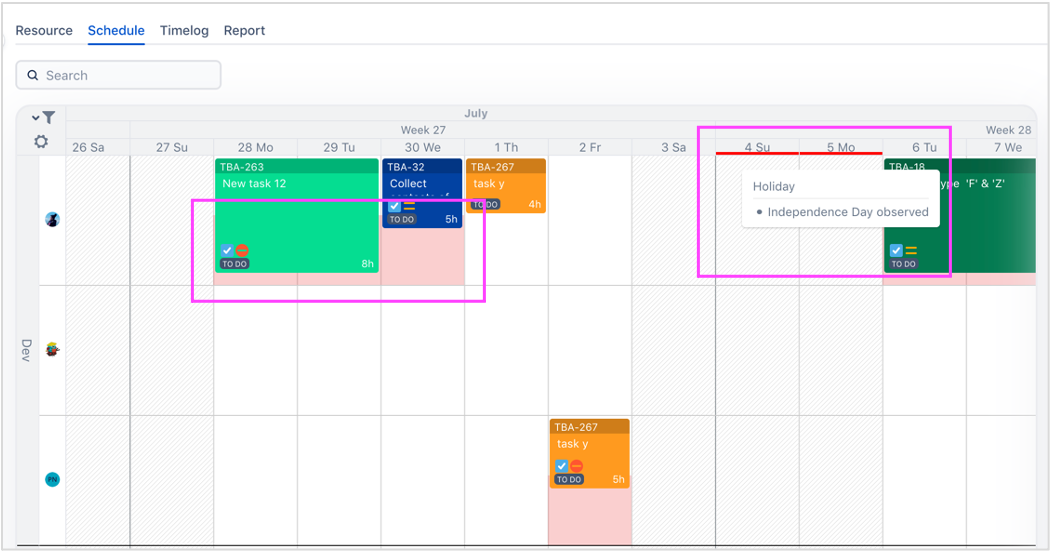 2. Improvements
Search feature in Issue box
Schedule board for Program & Team support search issues by JQL. And now you can search TeamBoard fields in JQL, or using saved filters in Jira.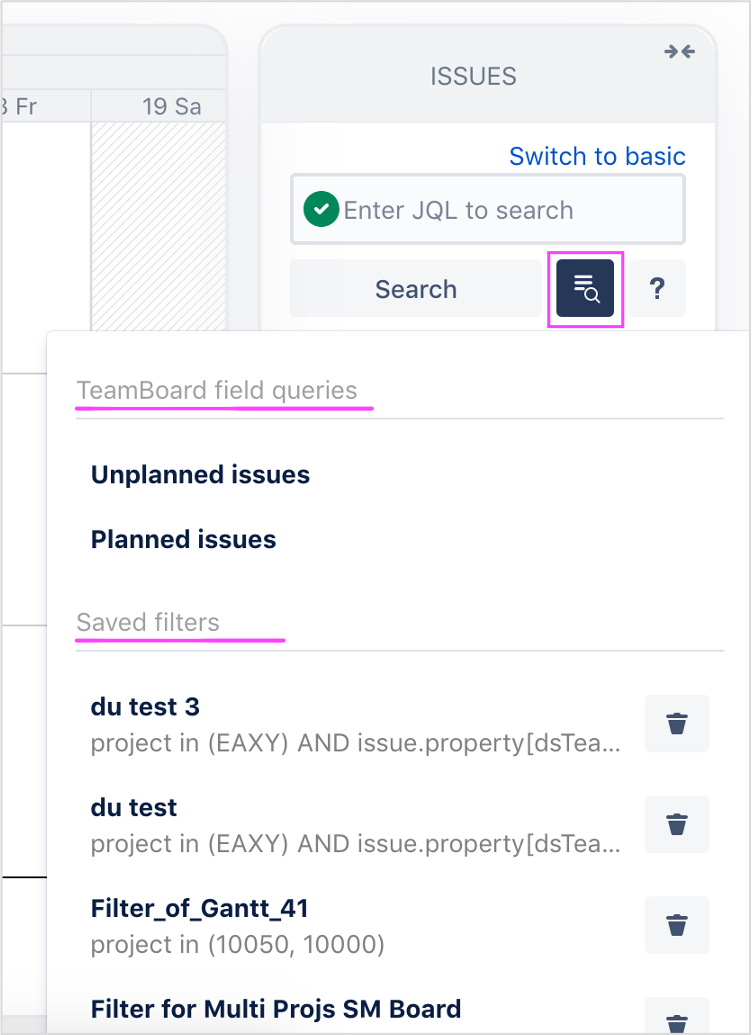 You can save your JQL to Jira filters to reuse in next times.