1. Task Scheduling
Allows planning for multiple resources on one Jira issue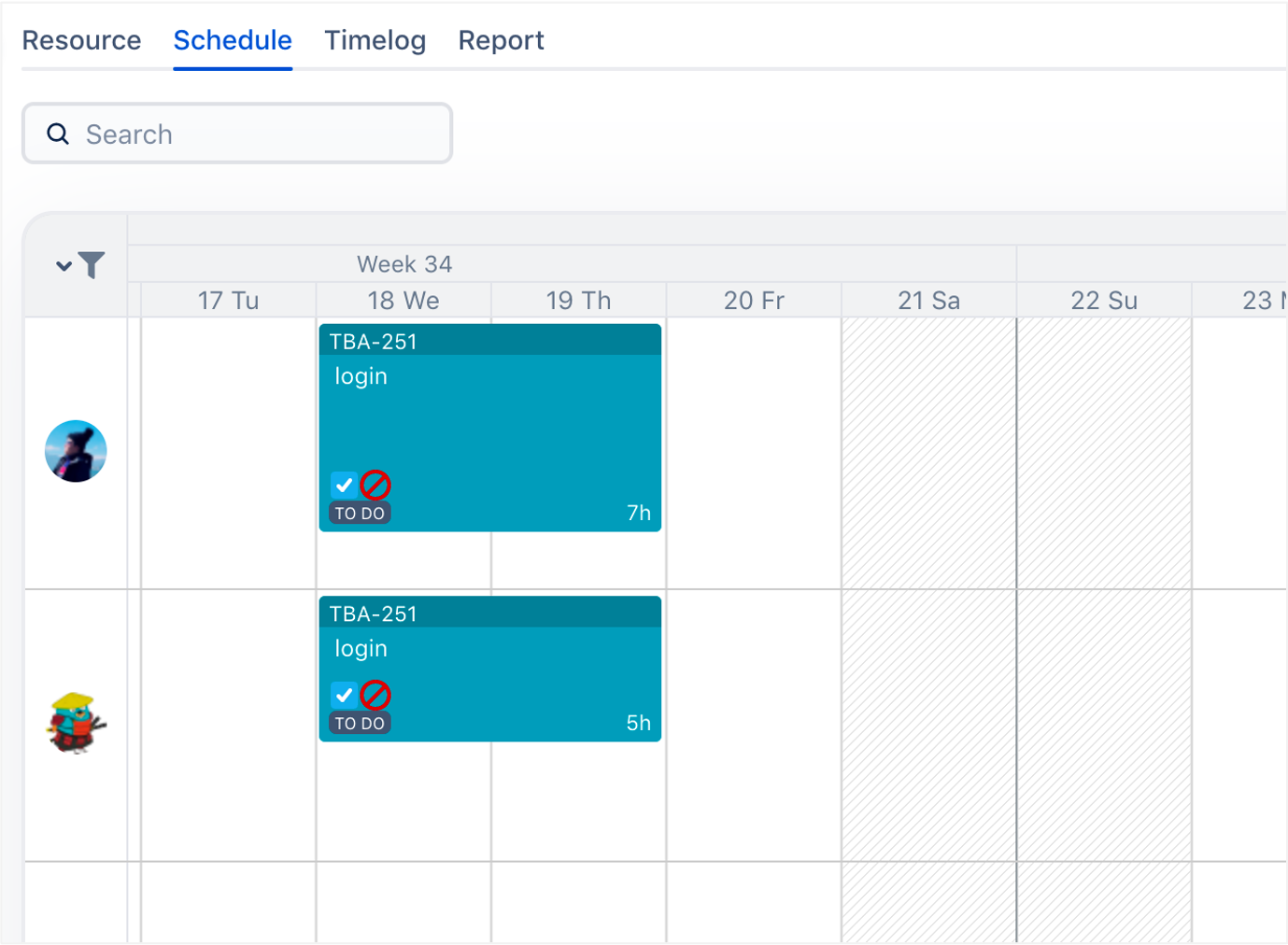 Allows planning multiple times on one Jira issue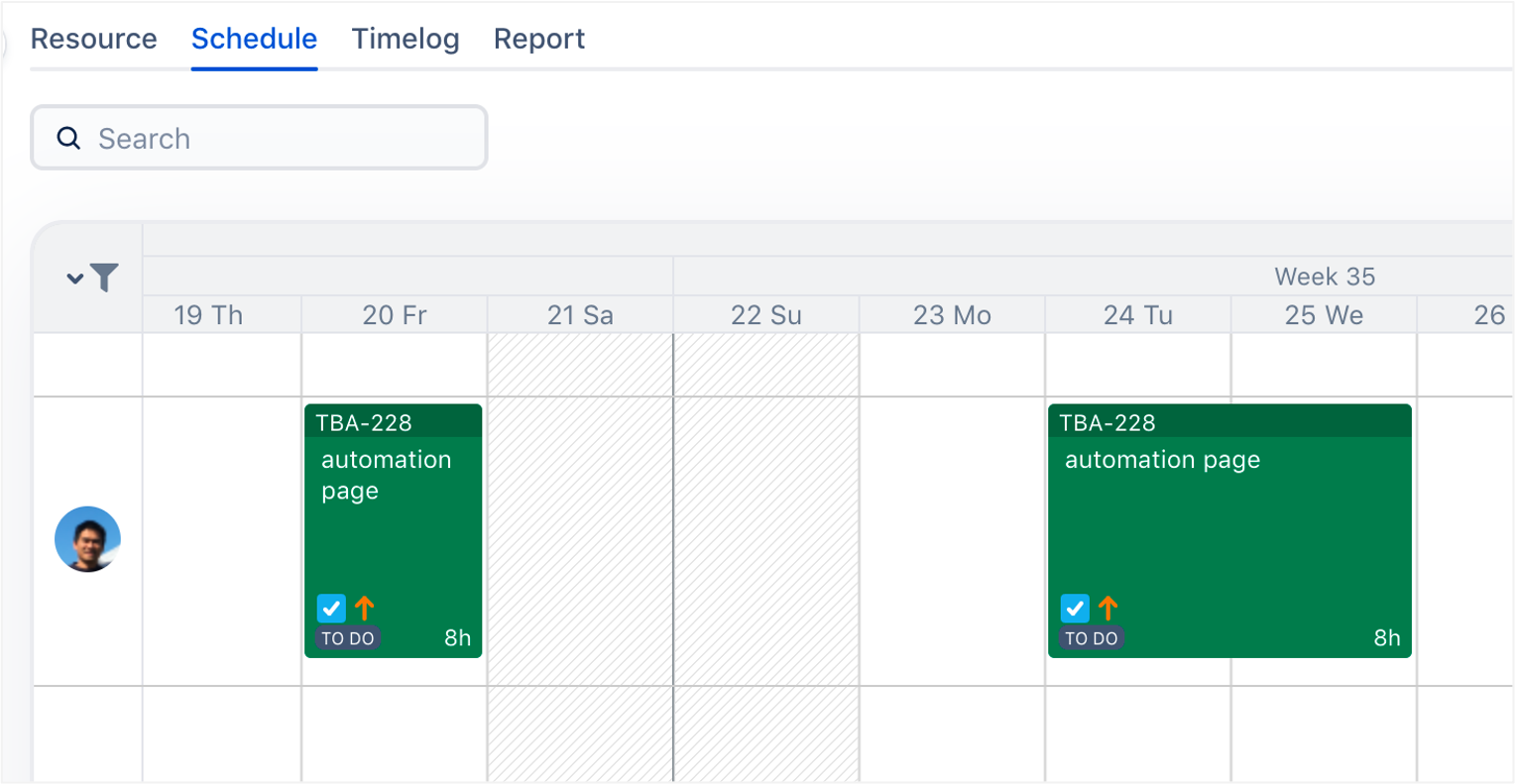 Assign an existing task to more other members.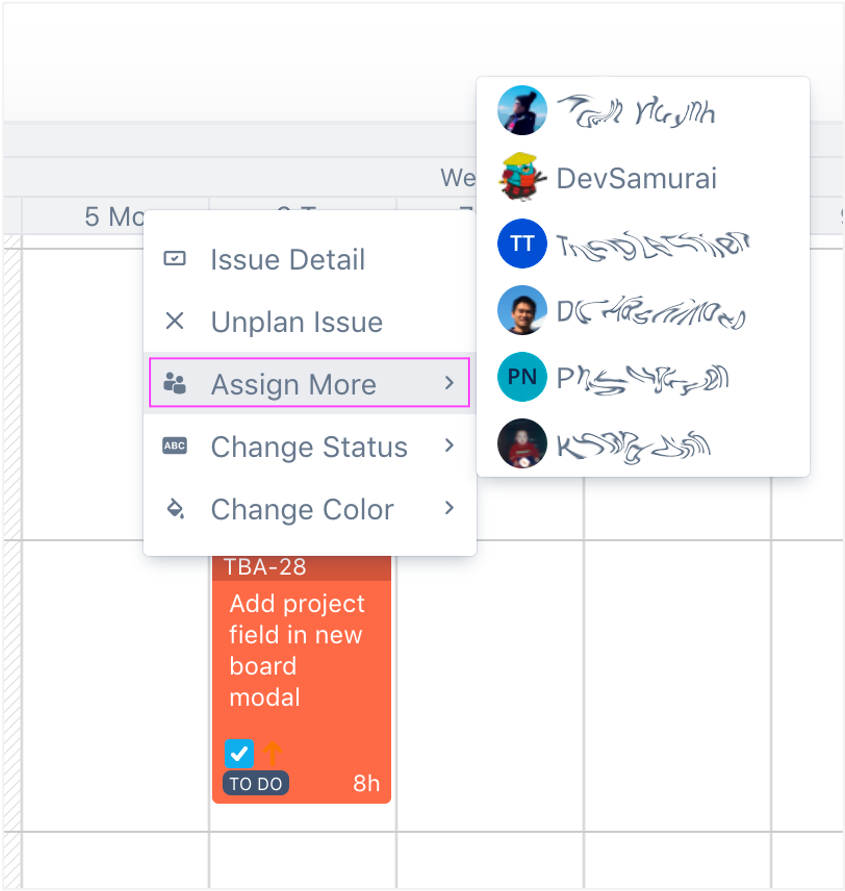 Click or select a range of dates in calendar to open Plan Issue dialog. You can create new plan for an issue. The dialog allow you make multiple schedules and assign it to multiple users. You can choose existing issue or create a new issue then make plans for it.

2. Board for Program
Program board is for program manager to plan resources for group projects in one place.

3. Board for Team
In the Team Schedule board, you can planning task for your members across all projects you have the permission.

4.Working Capacity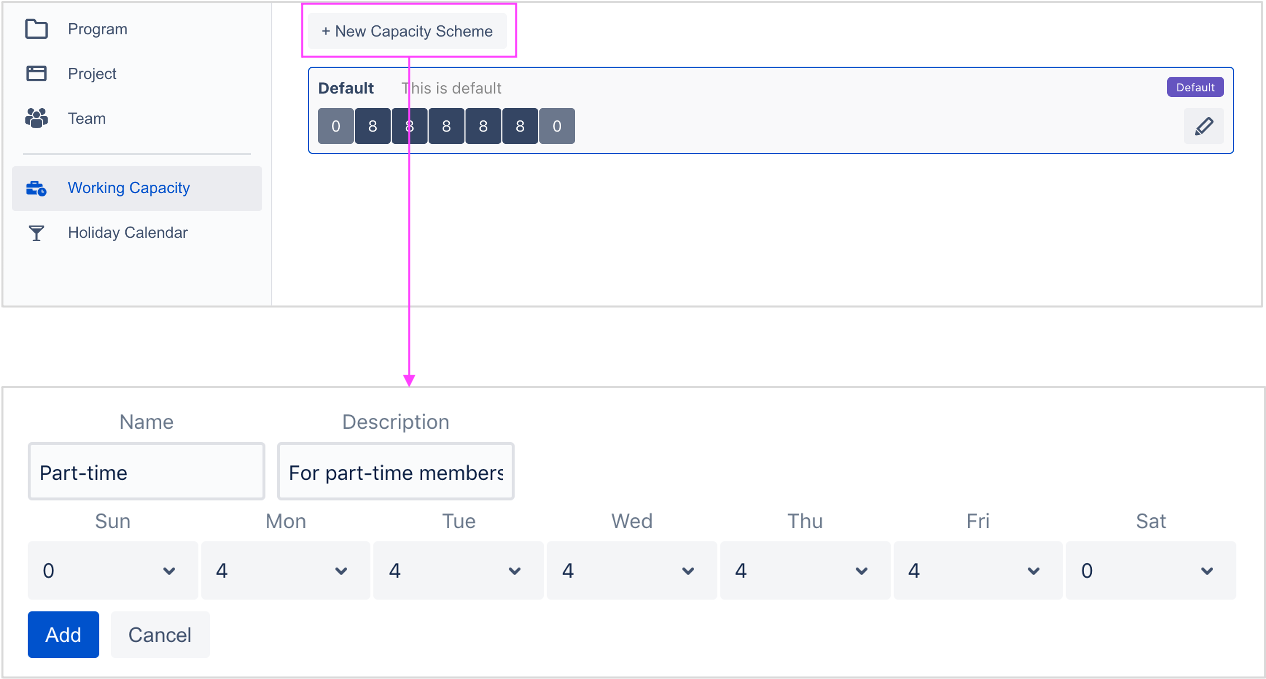 5. Holiday Calendar