Before you can fully utilize ProScheduler, it's essential to map the Teamboard fields with your monday.com table columns. The app supports both main items and subitems. Here's how:
Open Settings:
Click on "Open Settings" to access the settings dialog. You can modify these settings later as needed.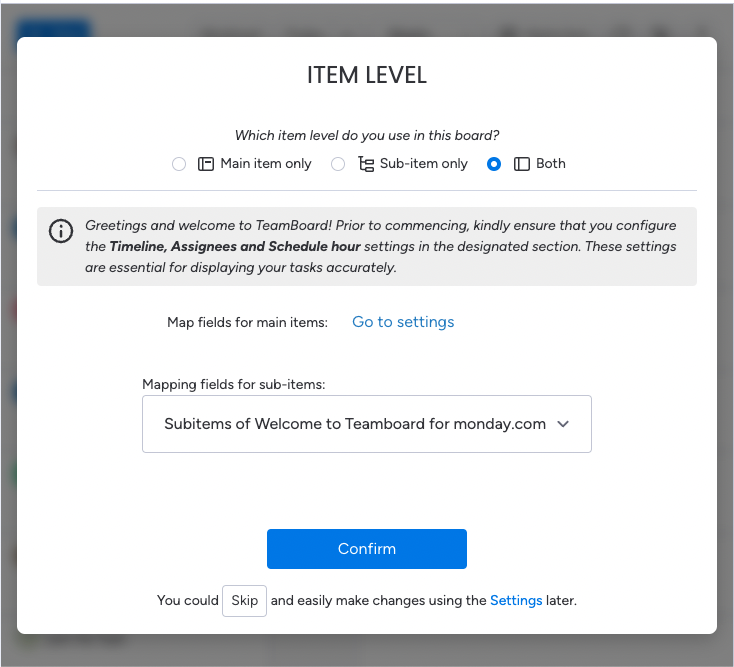 Mapped Fields:
Scheduled Hours *:

Column Type: Numbers

Define the allotted number of hours per day for each task.

Assignees *:

Column Type: People

Specify the team members assigned to each task.

Timeline *:

Column Type: Timeline

Set the designated date range for each task.

Color:

Column Type: Color Picker

Assign a color to each task for easy identification.

Status:

Column Type: Status

Track the current status of each task.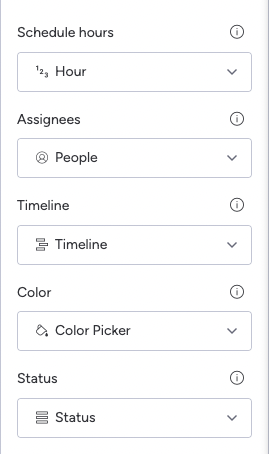 👏 If you encounter an empty drop-down box, it means there are no columns with the right type available. To address this, you'll need to visit the main table and create the required field.