Panel in Issue detail view
Not only on the board you can schedule or log time directly from Jira issue details screen
From the right panel
From the right panel open TeamBoard TimePlanner tab.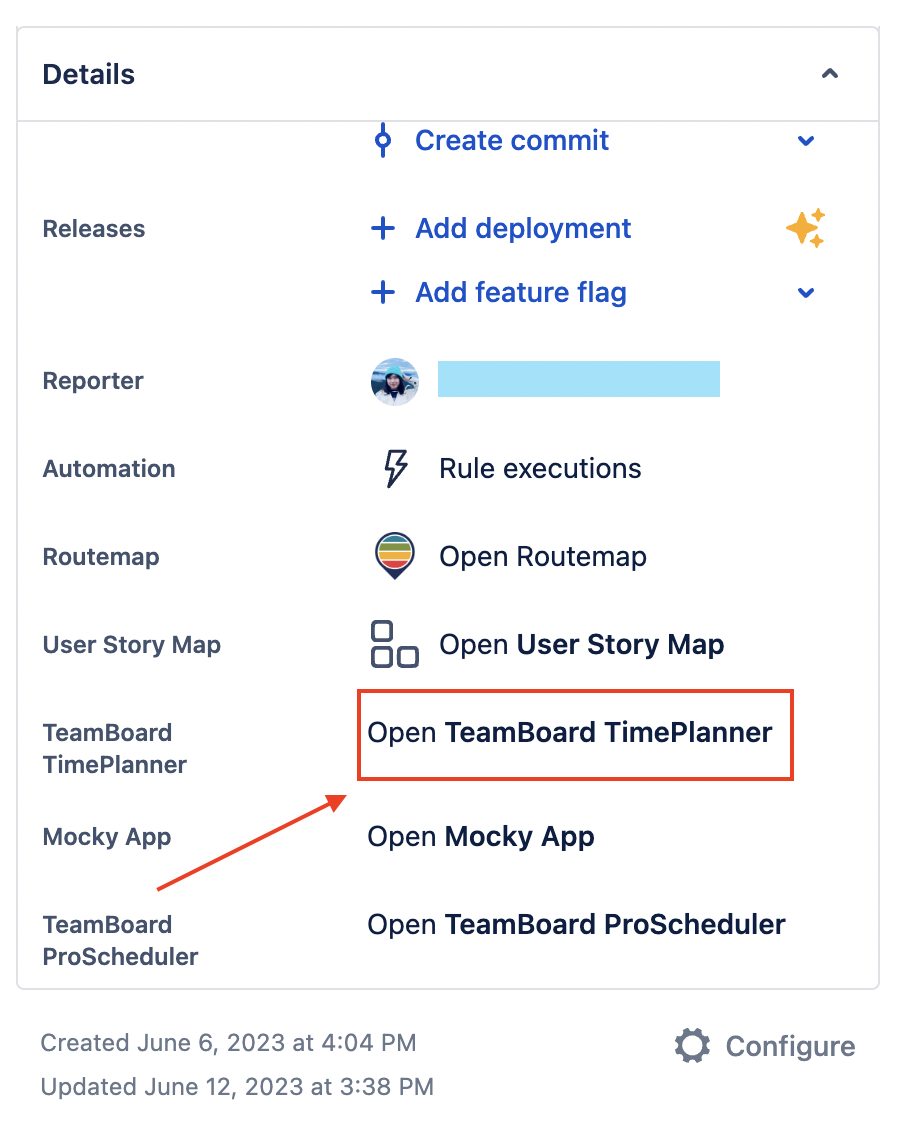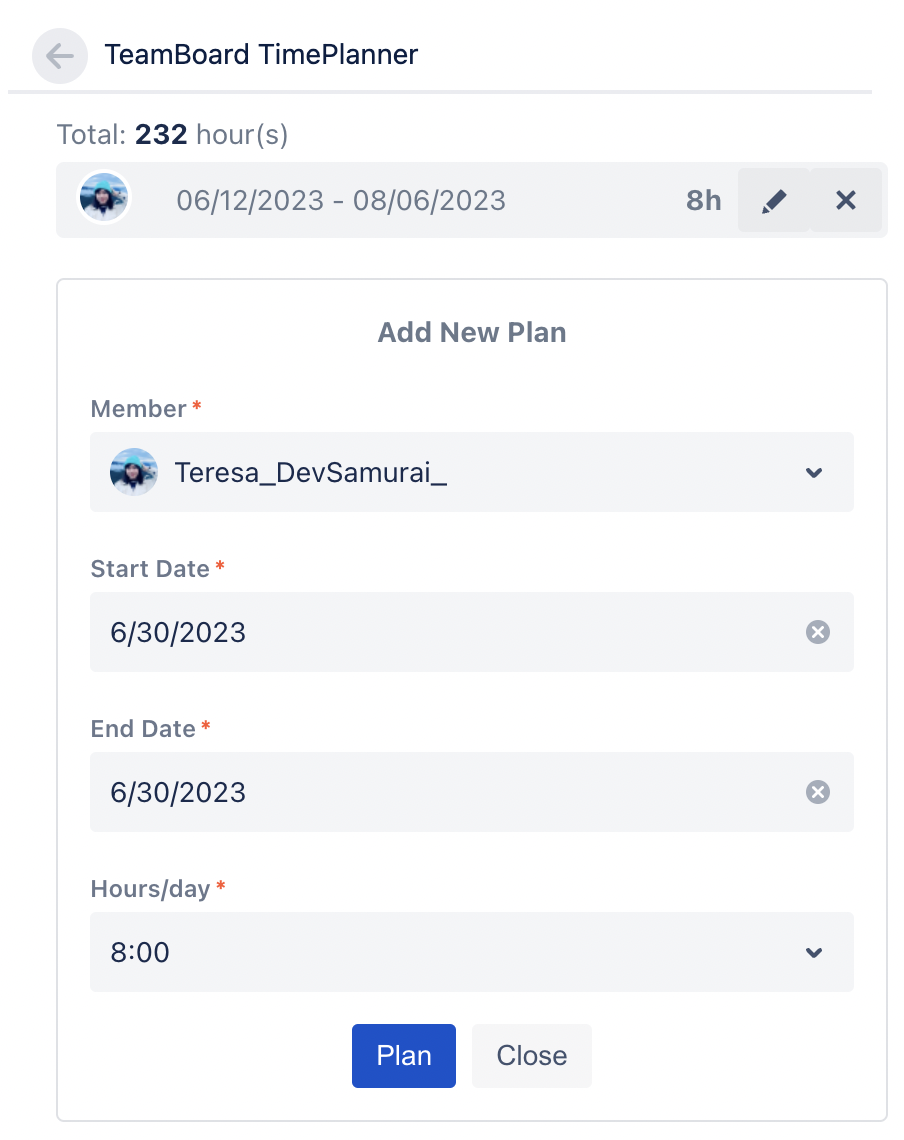 You can schedule the start date, end date, book hours per day and also log time by clicking on the "+ Add timelog"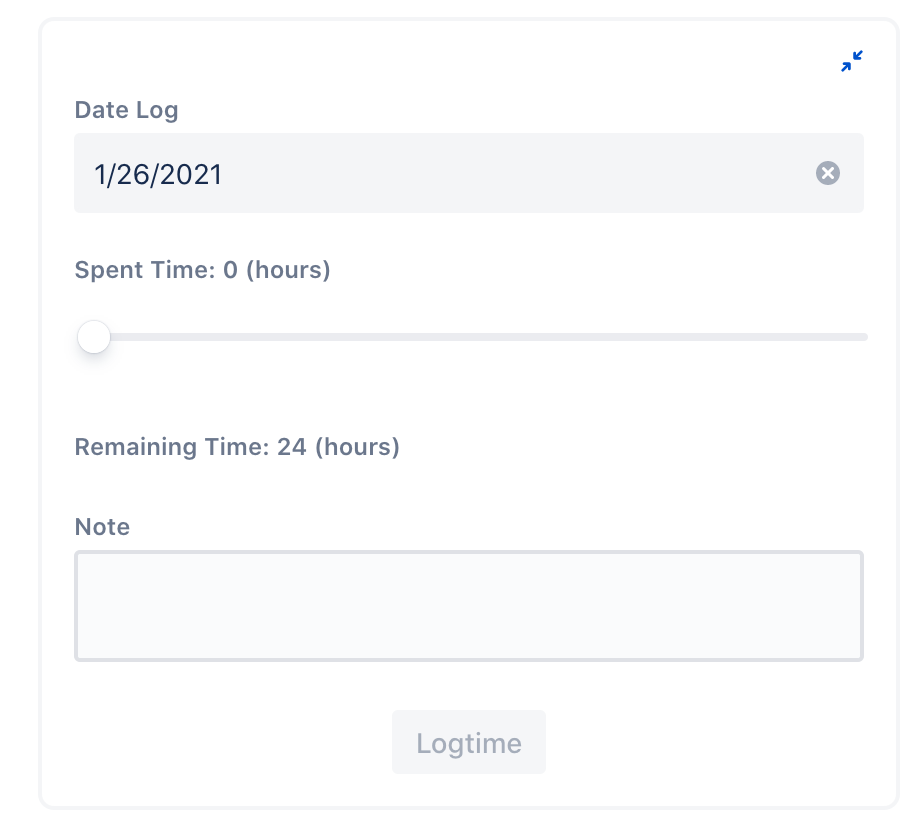 Timelog in Issue Detail
Open timelog panel in issue detail by click on Team Board app menu.
In Activity section, Work log tab will be enabled when installed TeamBoard.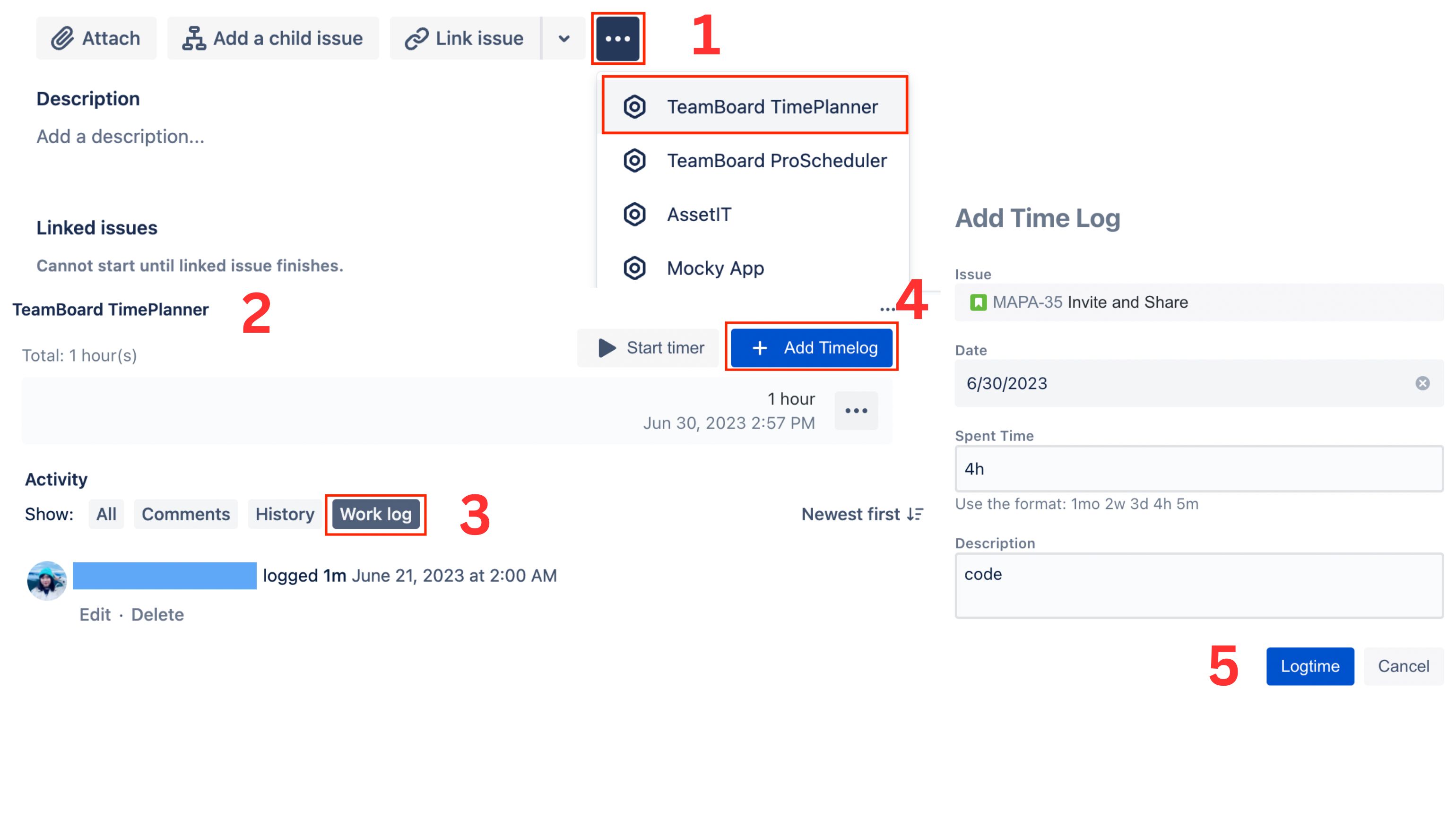 Open TeamBoard TimePlanner panel

List timelog in TeamBoard TimePlanner panel

Worklog details

Add timelog

Fill in and submit timelog
If you replaced Jira builtin Time tracking provider by TimePlanner then you can log time using the Timelog tab in issue details screen