System Settings:
By default, User Story Mapping Board is available for all Jira Software projects but system admin can enable or disable for specific projects.
Go to Jira Administration → Manage Apps,
Then, Find Story Mapping Board section on the left menu and Click on Usage Configuration.
There are 3 options:
Maximum stories default (default = 1000): allow users to create up to 1000 stories.
Enable story map permission setting (default = On): allow users who have access to certain story maps to edit them.
Enable User Story Mapping Board for all projects (default = On): enable Story Mapping Board feature.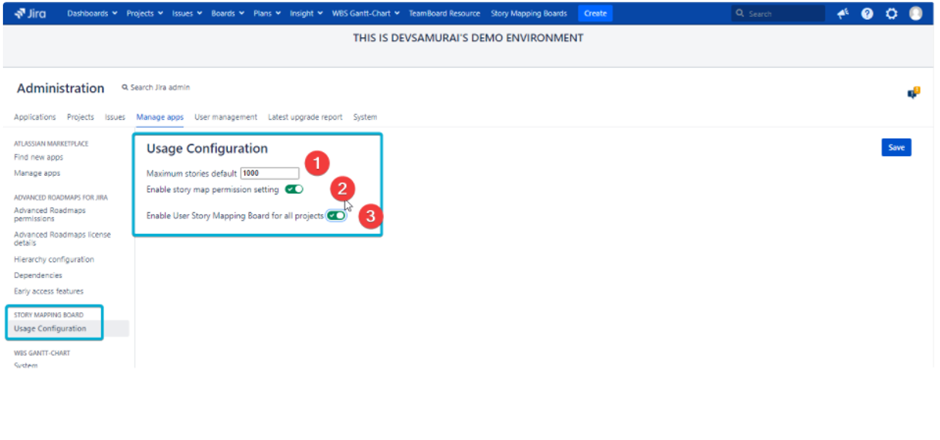 To alter these, simply click Edit button at the top right corner.
For third option, if it is set to Off, a list of projects will be shown. User can now filter and choose to enable Story Mapping board feature only on desired projects.

Finally, click on "Save" button to save the settings.