Click on a date or select a range of dates on the calendar to open the 'Plan Issue' dialog. Choose the 'Request Leave' tab.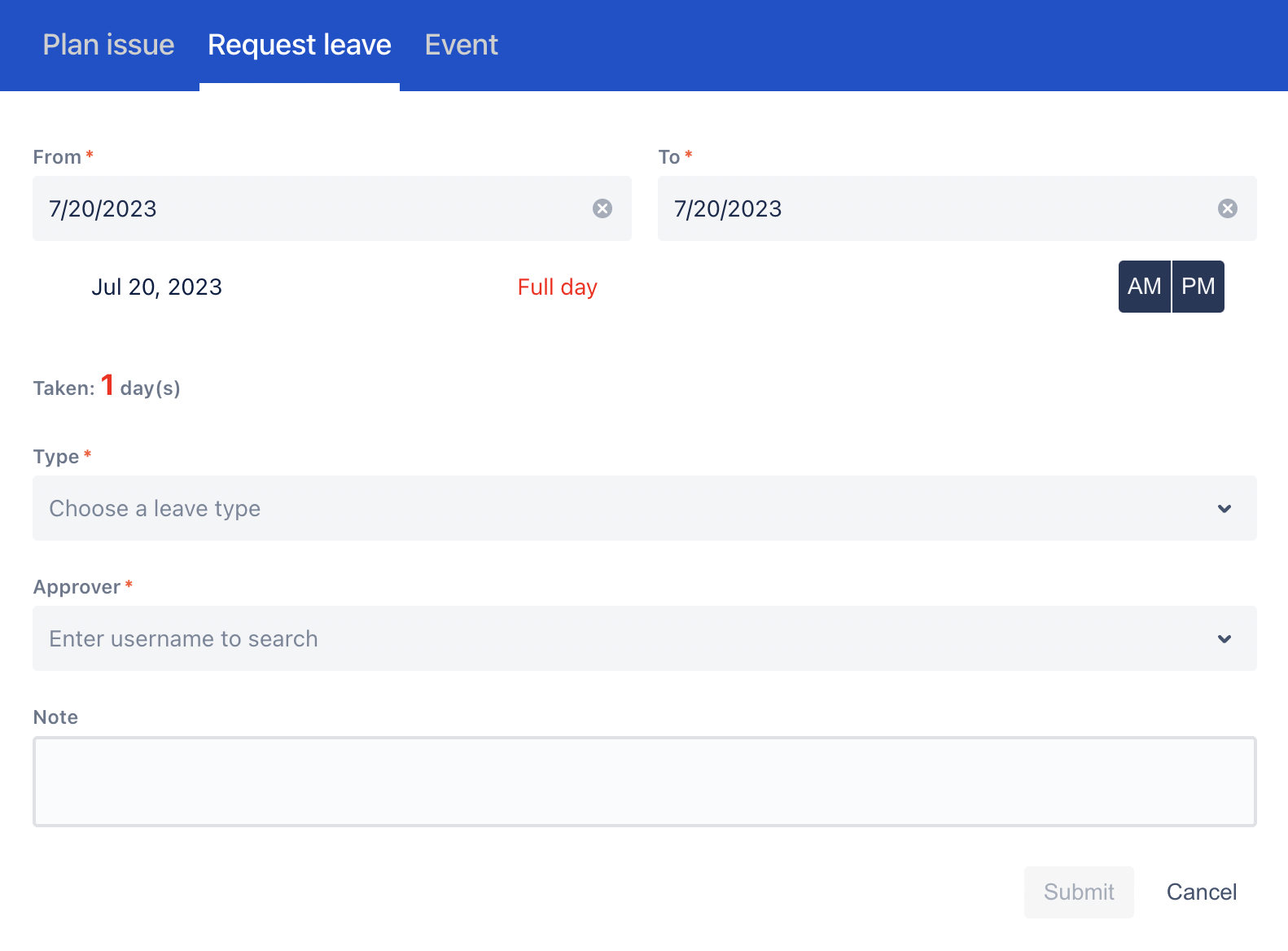 Select the day and time for your leave.

Choose a leave type. An admin can set the leave type in the 'Leave Settings'

Choose an approver. After approval, you can see it on the 'Schedule Board'.