At this stage, the meeting facilitator groups similar opinions into groups
STEP 1️⃣. Drag/drop reflection cards 🔀
All opinions are listed in the All Reflections column.
The facilitator drag the cards which have the matched content to the Grouping column. ONLY the facilitator is allowed to do this stage, others can view the process.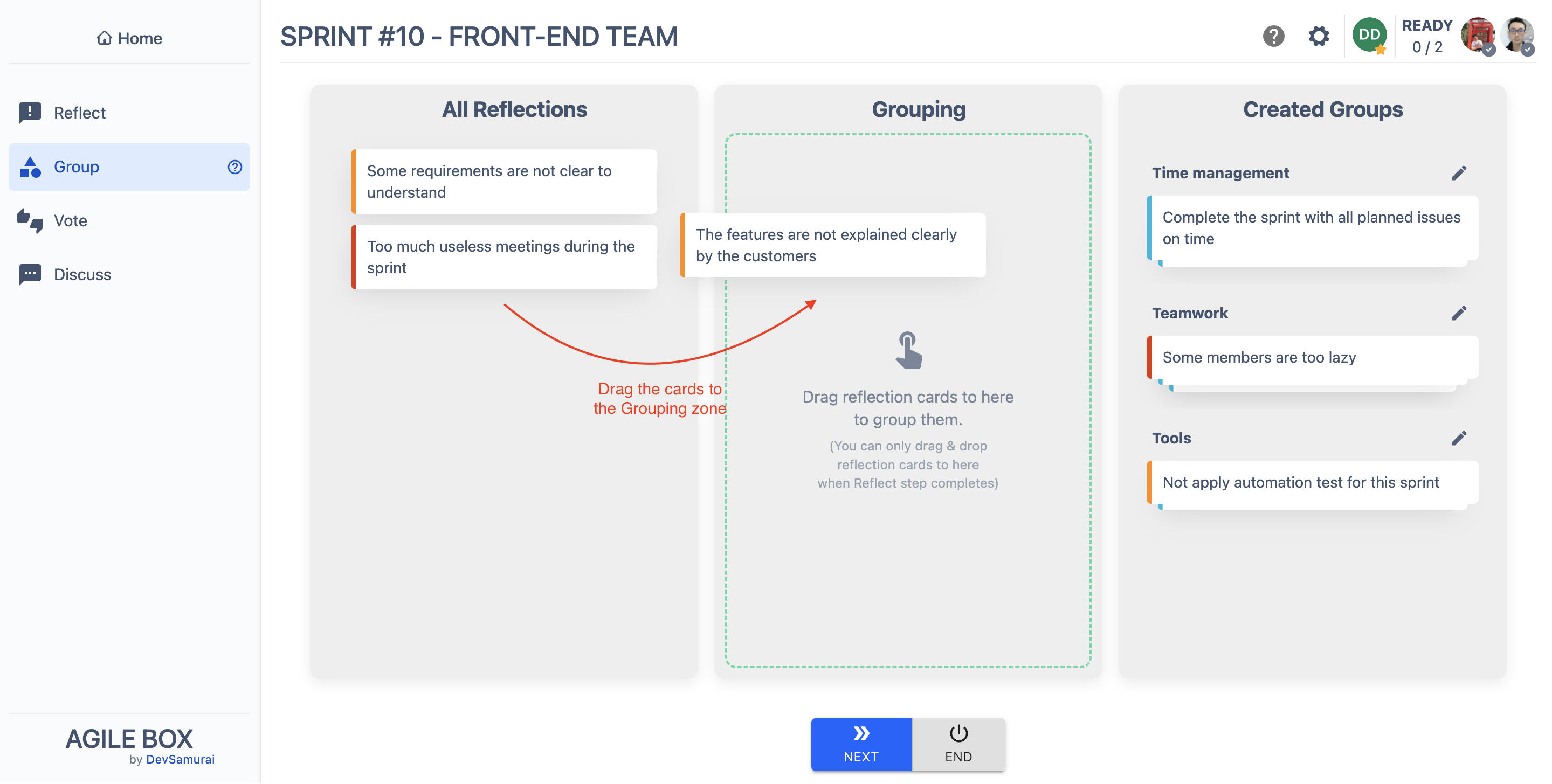 ---
STEP 2️⃣. Name the group 🆎
The facilitator input the title for the list of similar opinions from the previous step.
Hint: The group name should be kept as concise as possible.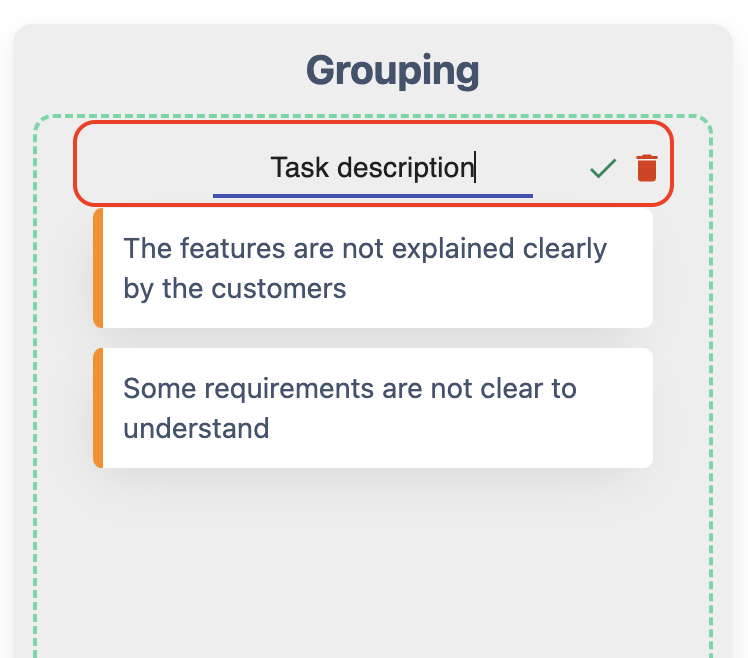 Then click on the ✔️ icon to save.
Newly created groups will appear on the Created Groups column.
Repeat until the facilitator feel enough, the remaining cards in the All Reflections column, which are not grouped into any group, will be grouped into a group named Others.
---
STEP 3️⃣. Modify the created groups in needed ⚙️
When the facilitator want to modify (edit name/edit cards/remove group), he/she clicks on the pencil ✏️ icon from the top right of the group from the list in Created Groups column.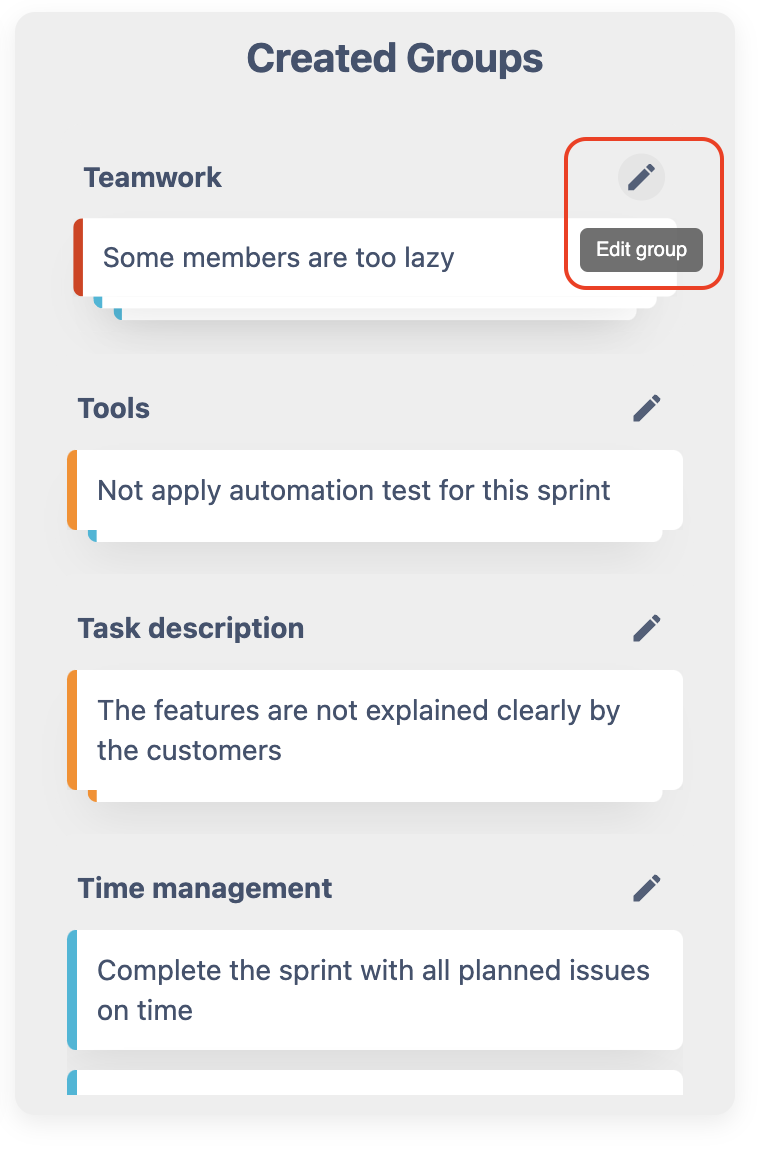 Then, the facilitator can drag the cards back to All Reflections column, rename the title or delete the group if he/she wants to update the group.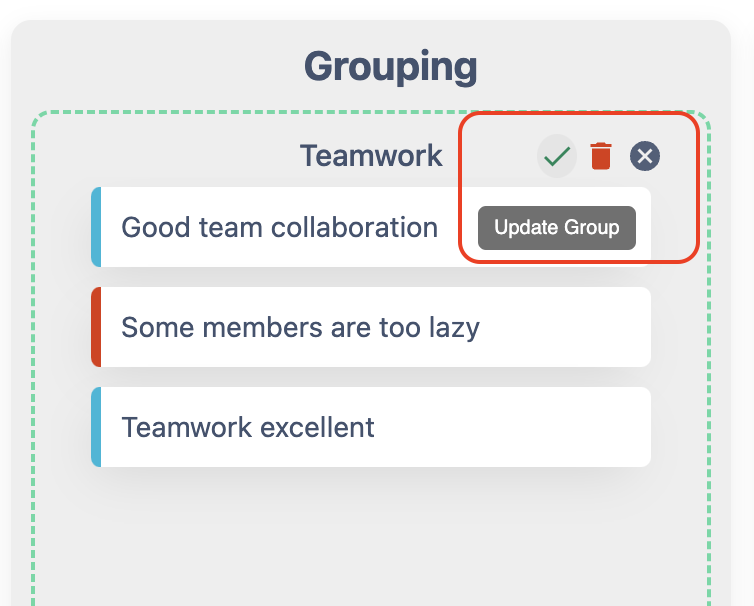 ---
STEP 4️⃣. Ready and Move to next stage 🔔
Similar to the REFLECT stage, normal participants (not the facilitator) can click the READY button to inform the facilitator that he/she is ready to the next stage 🔔.

Then the facilitator can click on the NEXT button to move to the Vote stage.

---
⏩️ NEXT STAGE
Read Vote for more detail.